Mint and olive pilaf with potatoes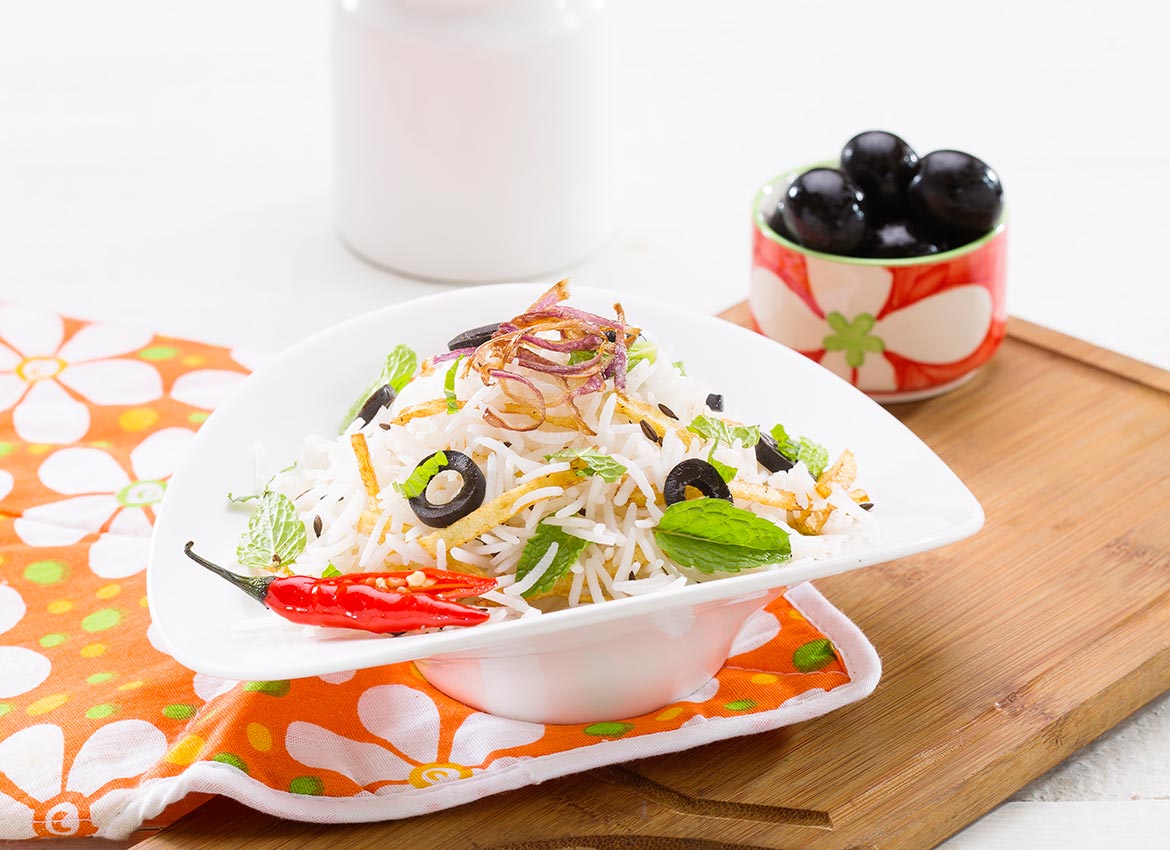 INGREDIENTS
15 pc (50 g) Sliced black OLIVES FROM SPAIN
300 ml Water
30 ml Pure olive oil
1 pc Onion (thinly sliced)
1 pc Potato (peeled and cut dices)
10 g Ginger (chopped)
20 g Mint leaves (chopped)
1 pc Green chili (chopped)
15 g Cumin seeds (toasted and crushed coarsely)
Salt to taste
Preparation time:
40 minutes
Level of difficulty:
Medium
PREPARATION
Heat the oil in a large saucepan over medium-high heat and sauté the onion for about 5 to 7 minutes until brown.
Add the potato, Spanish sliced black Olives, ginger, half the mint, and the green chili and cook, stir for about 2 minutes
Add the rice and sauté for 3 minutes. Add the water and the salt. Bring to a boil over high heat. Reduce the heat to the lowest setting, cover the pan, and cook until the rice is done, 10 to 15 minutes.
Remove from the heat and let the rice rest for about 5 minutes. Transfer to a serving platter, sprinkle the roasted cumin and the remaining mint leaves on top and serve.