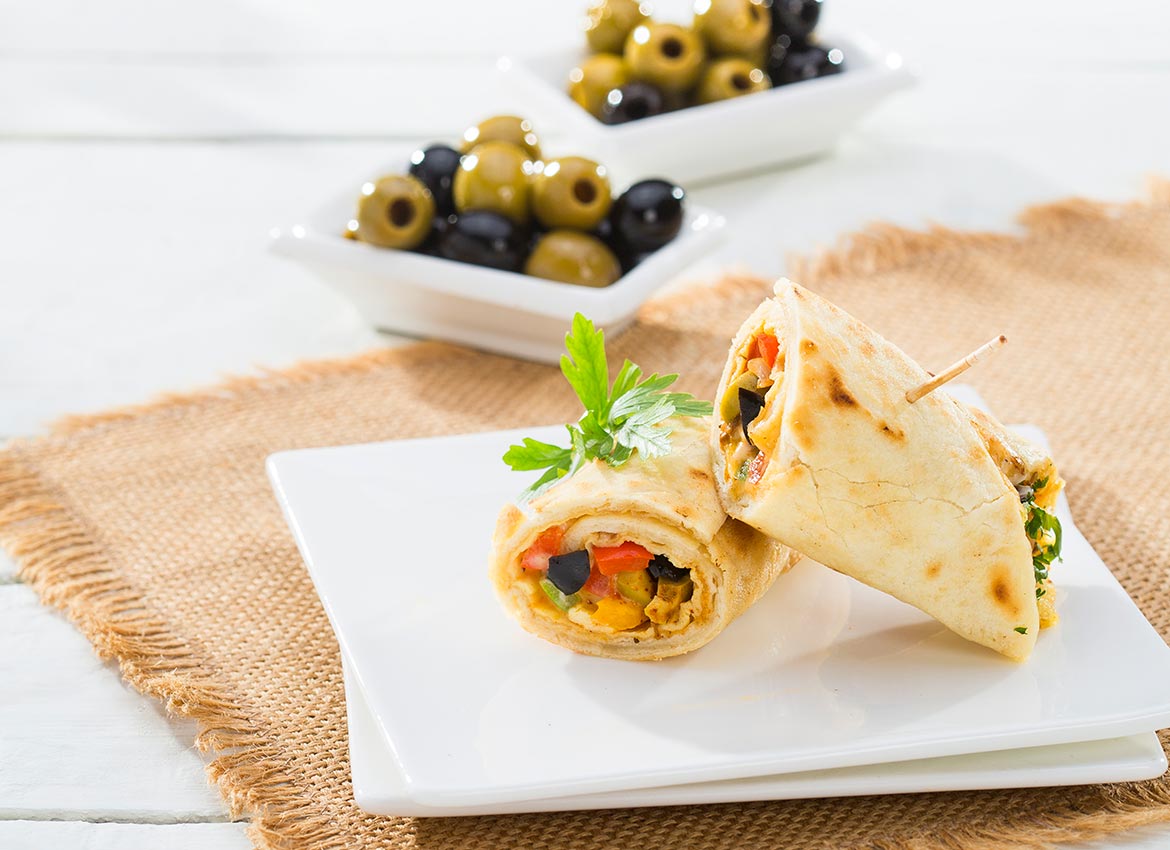 INGREDIENTS
30 pc (100 g) Sliced black and green OLIVES FROM SPAIN
5 pcs Refined flour (maida) rotis
300 g Boneless chicken (cubes)
15 g Ginger garlic paste
Salt to taste
20 ml Pure olive oil
5 g Roasted cumin powder
2 g Coriander powder
5 g Red chilli powder
3 g Chaat masala
30 g Onions (sliced)
30 g Carrot (grated)
15 g Fresh coriander leaves (chopped)
15 g Bell peppers (sliced)
Preparation time:
30 minutes
Level of difficulty:
Medium
PREPARATION
Marinate the chicken cubes with ginger garlic paste and salt for an hour preferably in the refrigerator.
Heat oil in a pan and sauté the chicken cubes. Add roasted cumin powder, coriander powder, red chili powder, chaat masala and salt. Cook till it is done.
To make kathi rolls, put one teaspoon of pure olive oil on a tawa and lightly heat the rotis. Place six to eight pieces of cooked chicken and sprinkle with remaining green chillies and coriander leaves.
Top it with the sliced green and black Spanish olives, the sliced onion and grated carrot and sprinkle salt.
Roll the roti tightly over the stuffing and serve.