Black olives with sauf (fennel) and onion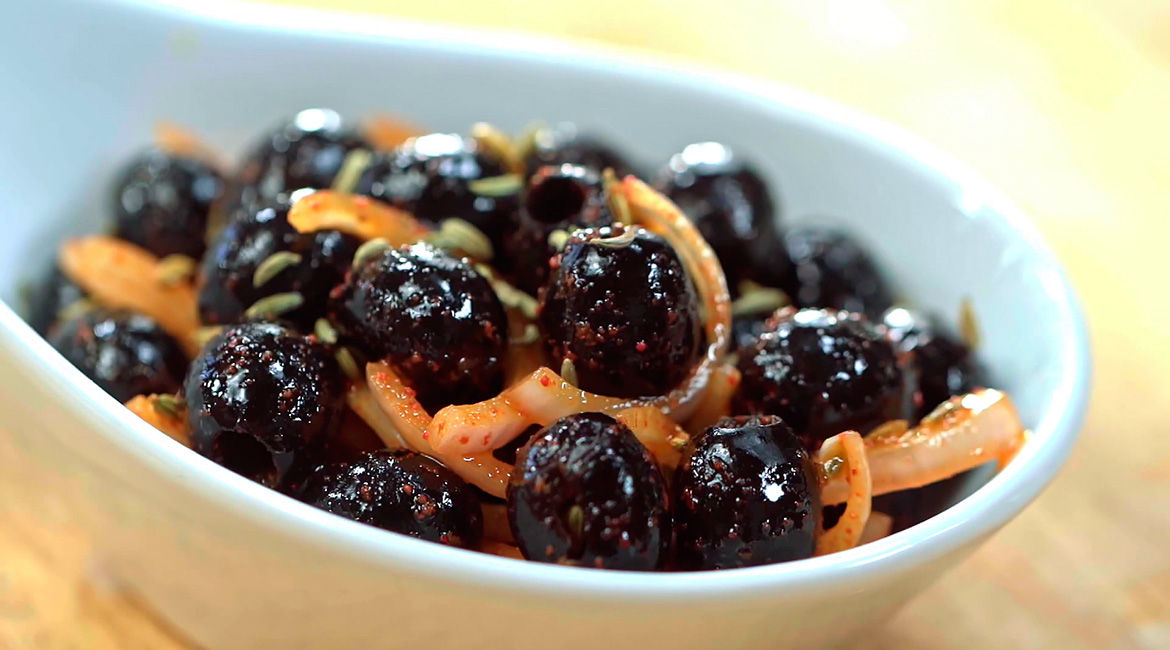 INGREDIENTS
1 jars of Black OLIVES FROM SPAIN (drained)
4 tbsp Extra virgin olive oil
2 tbsp Sauf or fennel seeds
1 pc onion (vertically sliced)
1 tbsp Sweet paprika powder or Kashmiri mirch powder
½ tbsp Chilli flakes
½ pc Indian lemon juice
Salt to taste
Preparation time:
5 minutes
Level of difficulty:
Easy
PREPARATION
Place the drained olives in a large container that you will use to store them.
Pour over the rest of the ingredients.
ombine all the ingredients well.
Seal the mixture with plastic wrap and keep refrigerate.
Can be store upto 4 days.
Stir the mix every 3-4 hours.
Use a skimmer to serve the olive Tapa.