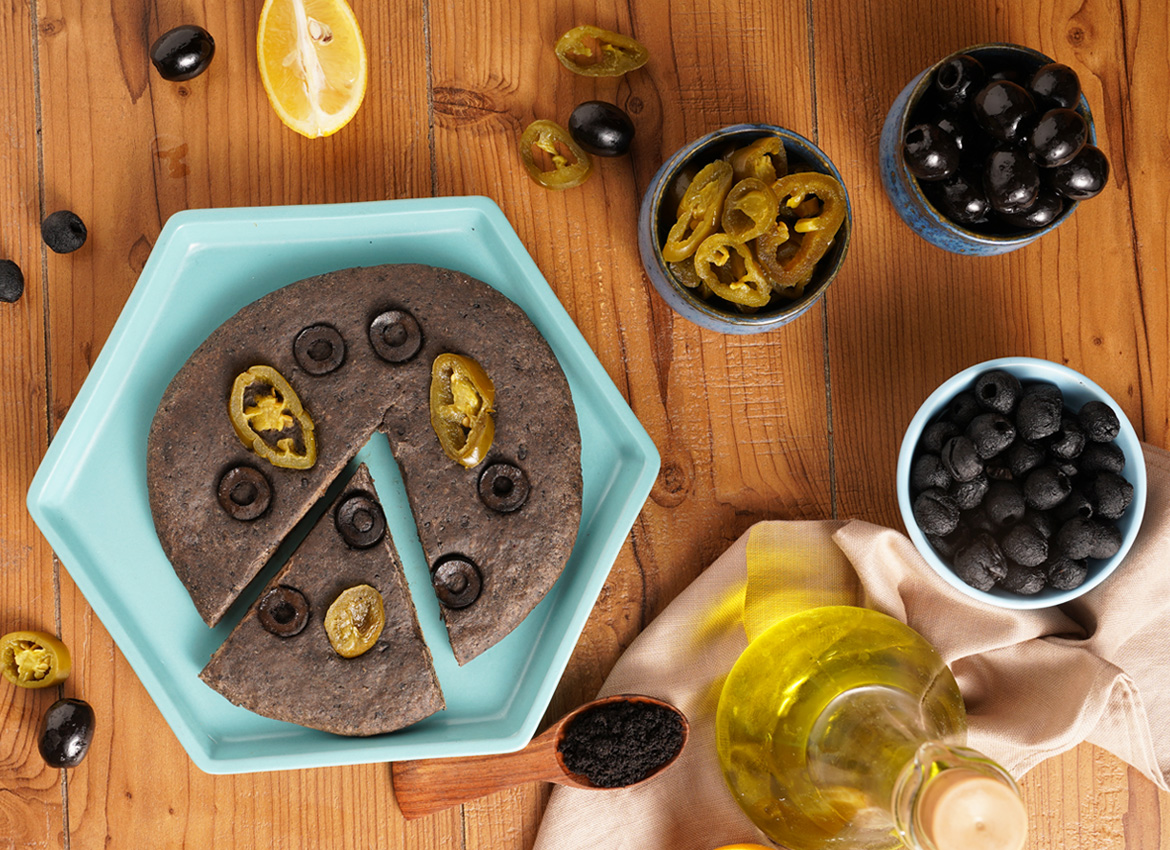 INGREDIENTS
400 g Black Pitted Olives from Spain
400 g Maida / Plain Flour
1 tsp Salt
½ tsp Baking Soda
1 tsp Baking Powder
80 g Jalapenos
2 tbsp Olive Oil
40 g Curd
20 ml Milk
Preparation time:
30 minutes
Level of difficulty:
medium
PREPARATION
Place olives in a tray to dehydrate them in an oven at 60-70ºC for about 4-5 hrs or in a dehydrator at 40ºC for about a day.
Make a powder of the dried olives in a blender.
Knead a soft kulcha dough by mixing the maida, olive powder, curd, milk, baking powder & soda and salt.
Make sure that the dough looks grey or preferably black in color. Keep the dough aside for proofing.
After half an hour, portion out the dough into the required size of balls. Roll the balls flat and top them with sliced jalapenos, pressing them gently a bit like a Focaccia Bread.
Now bake them on a Pan, Tandoor or in an Oven at 180 degrees for about 15 min.
Apply Olive oil on top once cooked well.