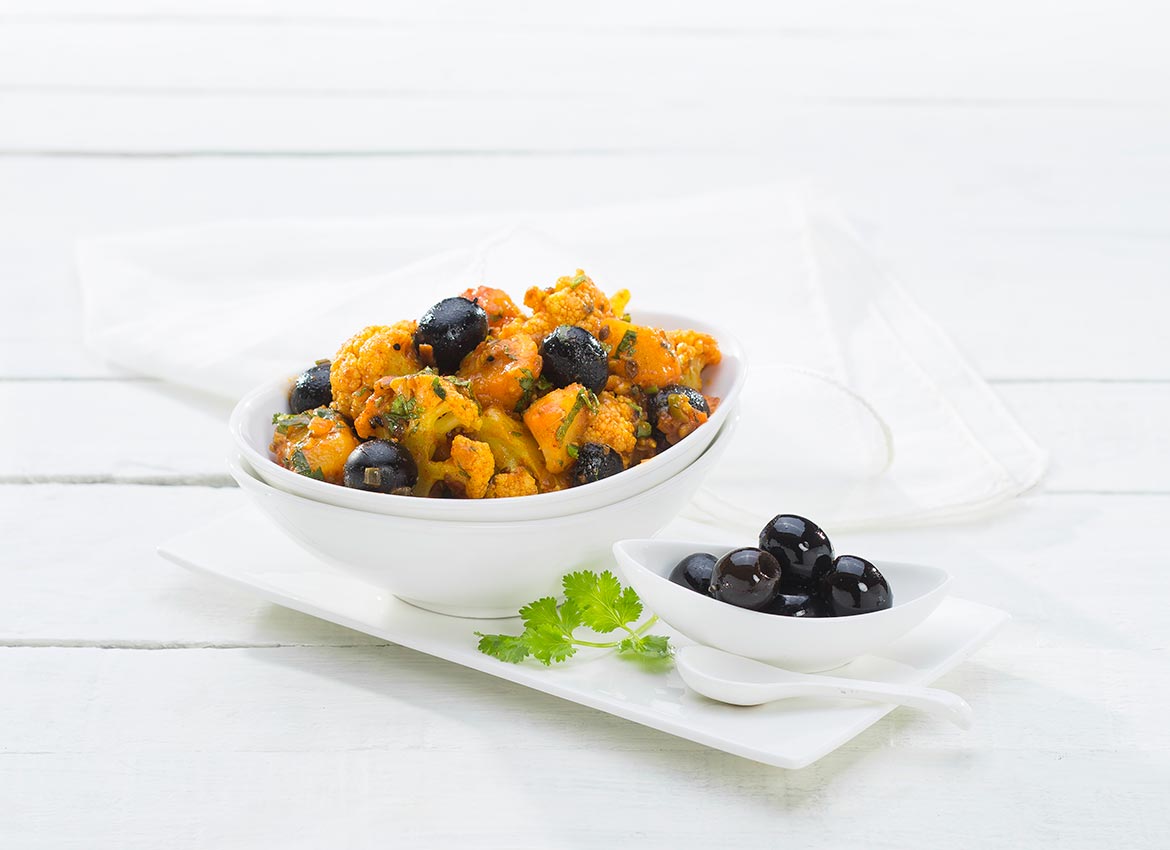 INGREDIENTS
10 pc (30 g) Black OLIVES FROM SPAIN (pitted)
50 g Cauliflower florets
2 pcs Potato (diced)
1 pc Onions (sliced)
2 pc Tomatoes (chopped)
2 pcs Green chilies (chopped)
10 g Red chili powder
5 g Turmeric powder
5 g Coriander powder
5 g Garam masala powder
30 ml Pure Olive Oil
20 g Mixed pickle puree
20 g Coriander (chopped)
Preparation time:
30 minutes
Level of difficulty:
Medium
PREPARATION
Heat the olive oil in a pan and shallow fry the potato on medium flame.
When the potatoes are little browned, remove them from the pan and now shallow fry the cauliflower florets in the same oil.
Drain the fried potato and the fried cauliflower. Set them aside.
Take out the whole oil from the pan and leave only 1/2 tsp of oil in it. Now add chopped green chilies, sliced onion. Stir very well on low flame for 1-2 minutes till they are tender.
Mix in the chopped tomatoes and let them cook for a few minutes.
Now add the fried potato and cauliflower, red chili powder, turmeric powder, coriander powder, garam masala powder and Spanish black olives.
Add the mixed pickle puree paste, toss all the vegetables and finish with chopped coriander.