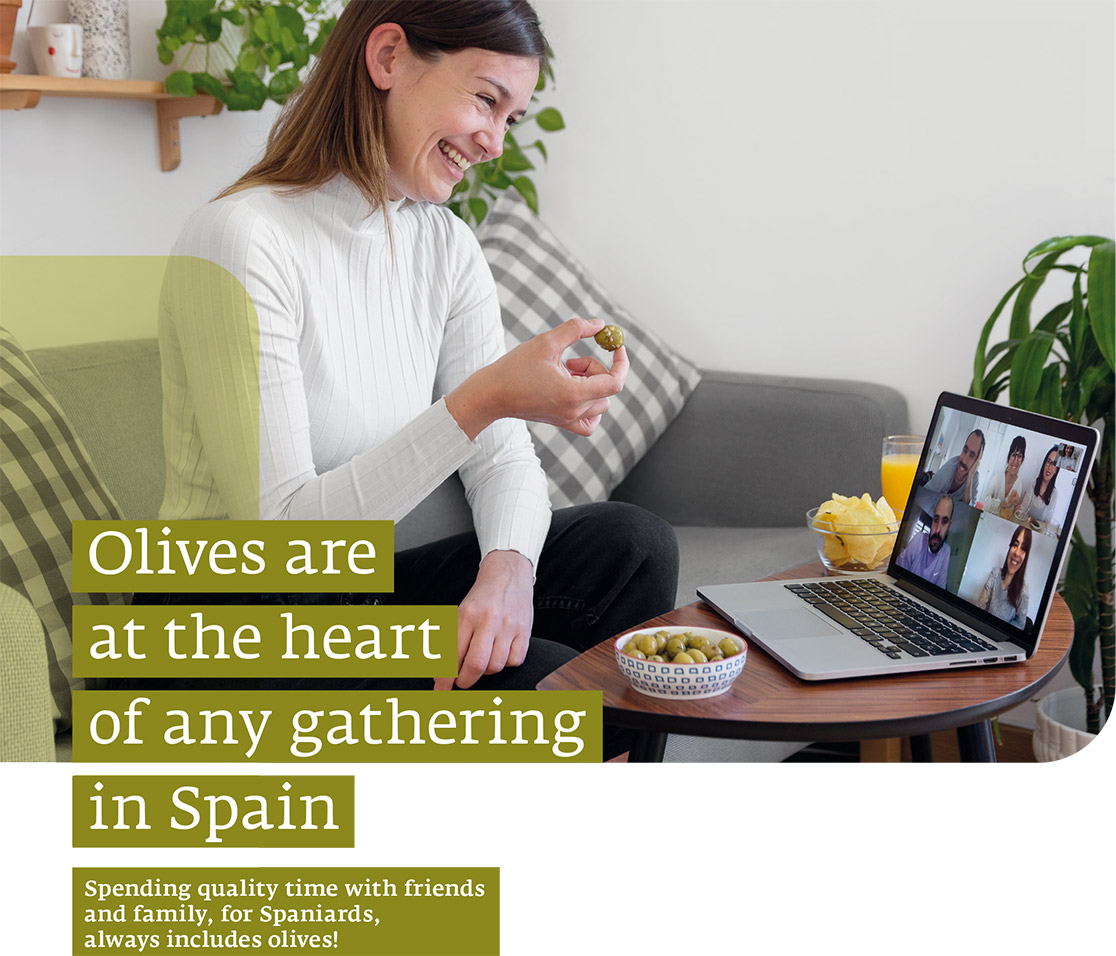 Even in times of lockdown, olives continue to liven up the conversation in video calls. In fact, so much so that they have consistently been in the top 3 food items sold in moments of confinement.
And this is because olives are a delicacy deeply rooted in the culture of Spain. Spaniards love them because of their tangy, unique flavor that perfectly combines with refreshing drinks and other salty snacks.
Prepare this tasty and healthy olive treat to add even more enjoyment to your next gathering with loved ones!